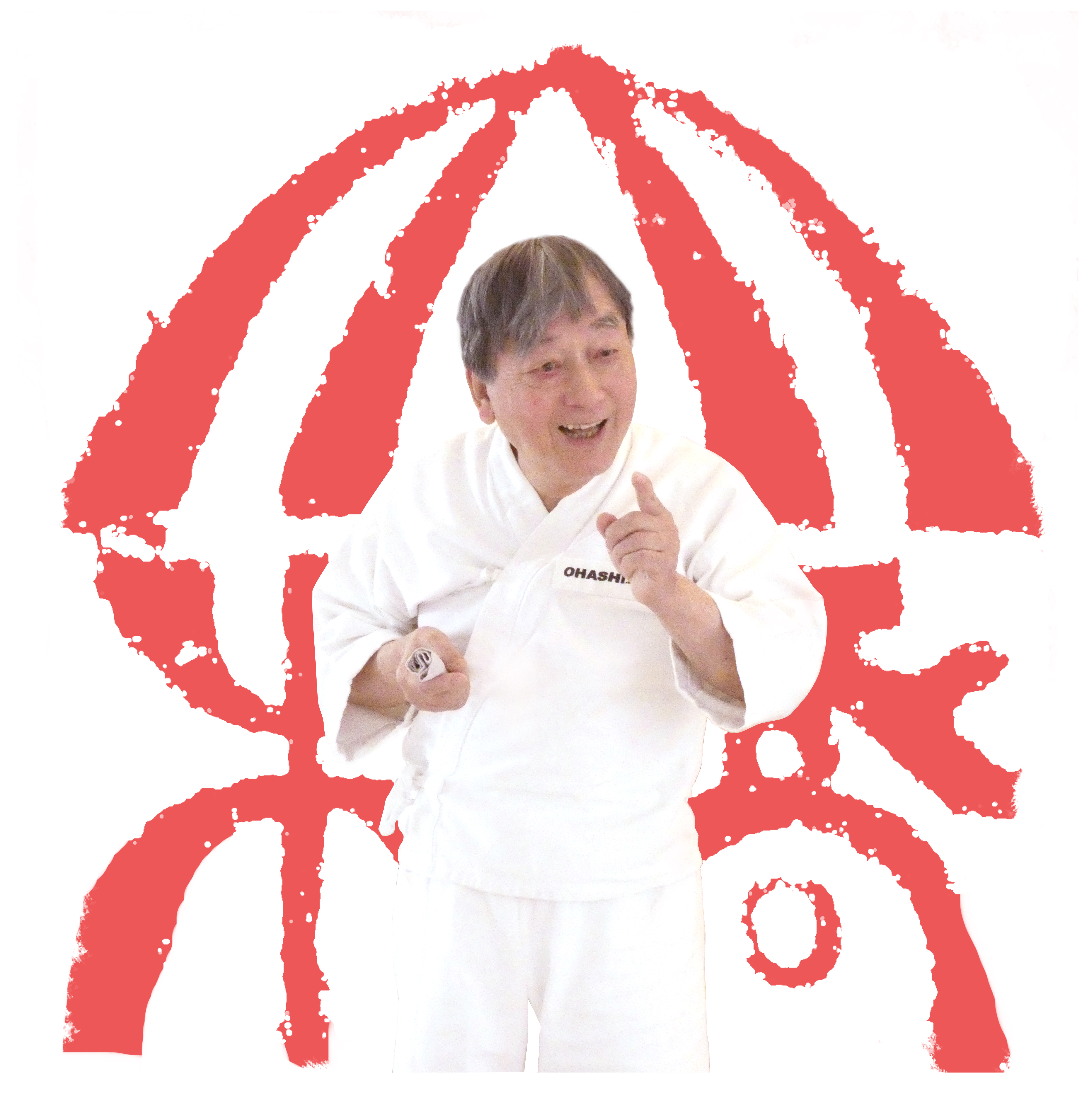 OHASHI - METHOD
In Japanese the name "Ohashi" means "big bridge:" the perfect symbol for someone who has devoted his life to bringing Eastern modes of healing to the West. As the originator of Ohashiatsu®, a special method of touch derived from traditional shiatsu, exercise, and Zen philosophy, and as the founder of the Ohashi Institute, a nonprofit educational institution dedicated to teaching his methods, Ohashi continues to bridge the cultural gap between East and West, and between past and present, by demonstrating the relevance of traditional healing therapies to contemporary society.
In 1974 he founded the Ohashi Institute, a nonprofit educational institution, which has many international affiliates. He has lectured and taught at the Omega Institute, the Esalen Institute, and numerous colleges, medical and chiropractic schools, retreat centers, and aesthetic conferences in the U.S, Europe and Latin America, for L'Oreal Paris, and for the International Dermal Institute. A master teacher who brings humor and joy to his classes, Ohashi enriches the lives of everyone he meets with his positive view of the human condition.
He has also built a successful practice over the years, attracting such notable clients as Liza Minelli, Martha Graham, George Balanchine, Michael York, Stan Getz, Ralph Lauren, Muhammad Ali, Ani DiFranco, Dr. Robert Thurman and Dr. Henry Kissinger. Ohashi says he learns from his clients and his students and feels honored to know all of them.
He is the author of six books, which have been translated into eight languages, and ten videos on his technique, performed on a mat on the floor and on a massage table or chair, as used by spa professionals. Ohashi has been featured in many prominent cultural and trade publications, including the New York Times, Daily News, Mademoiselle, New York Magazine, Yoga Journal, Forma Italy, Olis Italy, Asahi Shinbun Japan, Yomiuri America, New York Japion, New York Shyukan Seikatsu, Self, Hoje Em Dia Brazil, Forum Germany, Top Salute Italy, Harper's Bazaar, Vogue, Cosmopolitan, Esquire, Yediot Achronot Israel, Massage, and Dermascope. He was honored with a Cultural Bridge Award in recognition of his role in popularizing the Japanese therapy of shiatsu in the United States and Europe in 2007.
OHASHI-METHOD and OHASHI participating in these great events!
Check your inbox to confirm your subscription