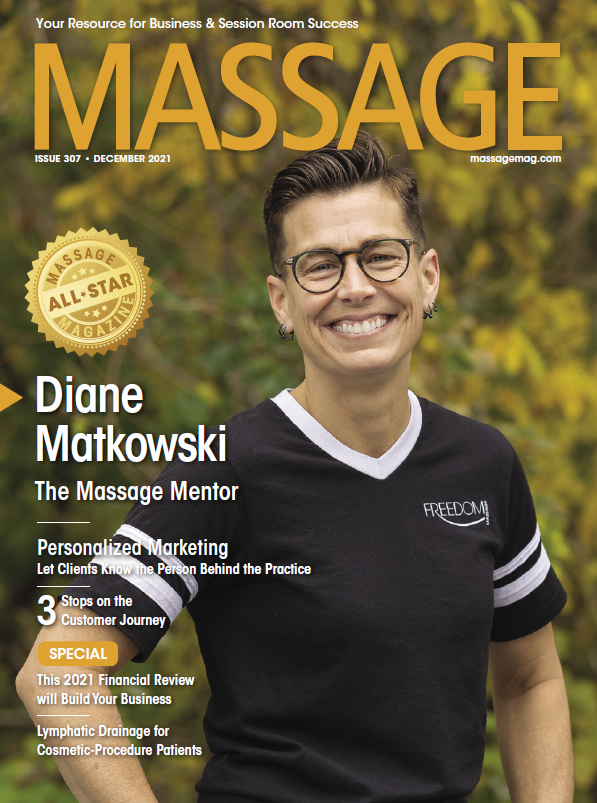 Diane Matkowski aka The Massage Mentor, founder of The Massage Mentor Institute
Diane Matkowski, has not worked for another business since 1996 and has prospered in the massage industry full-time.
She has been on the frontlines of our industry, creating jobs for massage therapists since 2002 and exceptional experiences for clients. Her mentoring and teaching is not a bundle of hypothetical ways to help massage therapists grow, but instead were created through her experiences doing it first hand. She has been actively mentoring massage therapists since 2002 and helping them navigate through all aspects of the industry.
Diane started interviewing massage and bodywork teachers on her Facebook page in 2019. What she found was that there are amazing people all over doing incredible things — too many great things for one massage therapist to even try in one lifetime. However, Diane wants to help you find as many wonderful experiences as possible.
The Massage Mentor Institute is where students have easy access to online classes from unique and leading providers, find courses that will help them learn more about self-care, and more. The goal is to have an inclusive space for massage students, teachers, and providers to strengthen their practice's and our industry.
NCBTMB #49
Classes with The Massage Mentor
Check your inbox to confirm your subscription