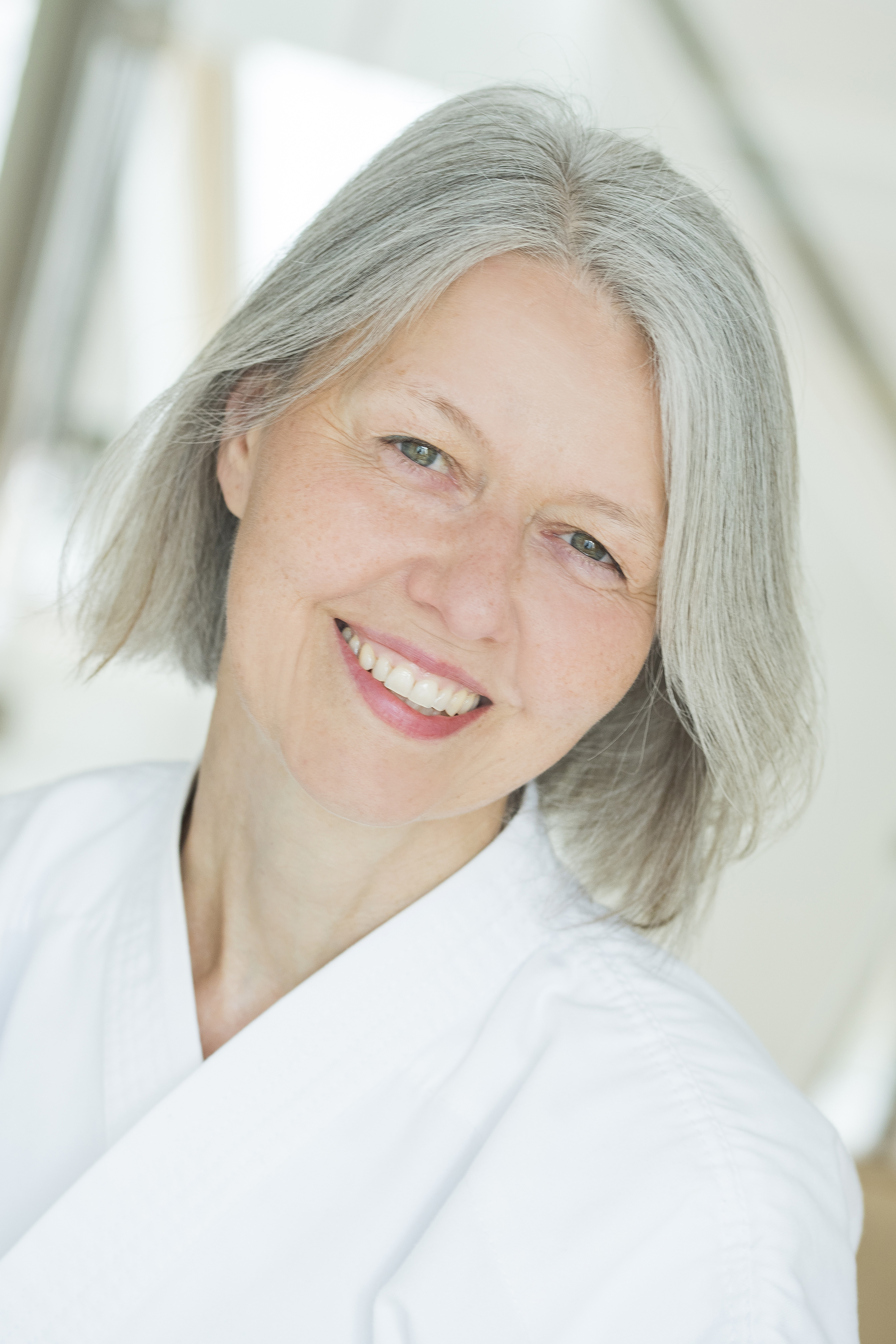 Course Description:
Learn how to use your body and practice good body mechanics. This class provides preparation exercises to do before bodywork along with a full-body session.
This class will help students learn how to move around the client's body on the mat, which can be transferred to work on the table. By applying the Ohashiatsu principles of movement students who practice any modality will learn better body mechanics and techniques for their current practices.
This class shows transition techniques in the supine and prone positions. Also, students will learn Ohashiatsu techniques in side-lying positions. This includes exercises and techniques to move the client from one position into the next. These sessions are not done on the a massage table, but on a mat.
Margarete Eller, Ohashiatsu Austria
Margarete Eller, Ohashiatsu® Senior Instructor, is the founder and director of Ohashiatsu in Austria.
From 1999 to 2002, she was trained by Master Ohashi at the Ohashi Institute in New York and has since taught the Ohashiatsu program in various countries of Europe, the USA and Canada, as well as online. 
Born and raised in Germany, Margarete first became a gardener and then completed her masters studies of Urban Planning at the University of Dortmund. Due to her countryside childhood, she always felt naturally connected to the mysteries of life, which led her on a spiritual, body-oriented life journey. Through various practices, such as Bioenergetics, Kyudo, Tai Ji and Yoga, she encountered Sufism and Ohashiatsu, two paths that keep filling her life with lightness, harmony and joy. 
Margarete's Ohashiatsu sessions and courses are an expression of her gratitude and desire to share this gift with others.
Check your inbox to confirm your subscription