"After 50 years of studying, practicing and teaching at Esalen® Institute, I would like to reach out to the broader Massge Community and share whatever wisdom I have found with others. There can be many challenges in this sacred work we have chosen and I offer compassionate listening and gentle guidance in helping meet those challenges. Some of the issues I address are burnout, staying fit in body, mind and spirit, boundaries and power differential, business wisdom and presence. I offer tools for self inquiry, embodiment and presence, all of which will help keep the work alive, engaging and fulfilling. I look forward to working with you on these or other challenges you may have in the moment. My belief is that if you have chosen this work, you have a gift to give. Let's find it and discover ways to nurture it."
– Peggy Horan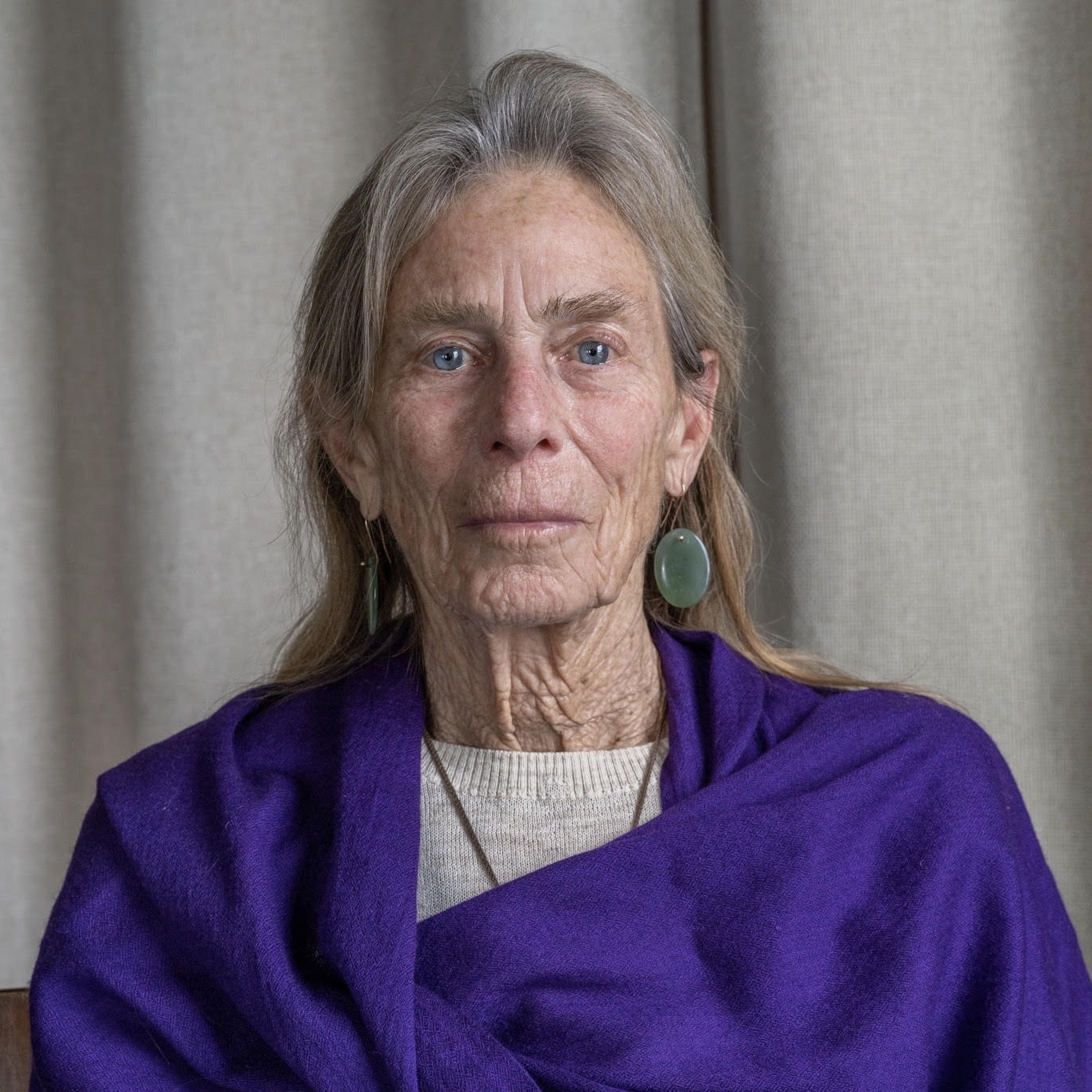 More about Peggy Horan
Massage practitioner Esalen Institute, 1970-Present
Esalen Institute
Massage practitioner, 1970-Present
Massage Instructor, 1971-Present
Faculty, 1986-Present  
Courses include:  
Beginning, Intermediate, Advanced Esalen Massage
100 Certification Training in Esalen Massage
250 Hour Certification Training in Esalen Massage
Administration and Other professional Experience       
Co producer, Esalen Massage video, 1996
Author, "Connecting Through Touch", 2006
Midwife, Big Sur, 1980-1995
Childbirth Educator, Gazebo School, Esalen Institute
Owner Big Sur Garden Gallery 2006-2013
Owner Big Sur Mountain Retreat 2008-Present
Education
BS Degree, Columbia University, 1962      
Studies
Massage training, Esalen Institute 1969-Present
Sensory awareness training, Esalen Institute
Gestalt awareness practice, Esalen Institute
5 Rhythms movement practice, Esalen Institute
Middle Eastern Dance, Esalen Institute
African Dance, Esalen Institute
Tai Chi, Esalen Institute
Yoga, Esalen Institute
Vipasana Meditation, Esalen Institute, Todos Santos, Baja, Mexico
Deep Bodywork, Esalen Institute
Mindfulness Meditation Teacher Training, Jack Kornfield, Tara Brach
Thanks for submitting your information! Please continue with the checkout process.
Frequently Asked Questions
How do I schedule my appointment?
Upon filling out the information above, you'll receive further instructions on how to book a time for your appointment.